Remember
this?
Time to update the list I think. I think my expectations are more realistic than when I first got into cosplay, and my taste has changed a little.
So what's still on the list?
Alice's red dress from Tim Burton's 'Alice In Wonderland'.
Why?: I half of the materials already gathered (the black and white striped material, and some wine red tulle and raspberry tulle that will create the right shade of red when mixed), a wig which might do, and I've already practised gathering tulle and making close fitting bodices. It will also be a good excuse to practise bustling.
Marianne's hunting attire, from 'Brotherhood of the Wolf'
Why?: I really love red. And velvet. And tricorns. And Janet Arnold's 'Patterns of Fashion' has a pattern which would be suitable for the coat, if I could figure out how to draft from a dress form rather than flat drafting.
Katrina van Tassel's golden dress from Sleepy Hollow
Why?: I have a pattern for this in Janet Arnold's patterns of fashion (though I am still not sure how that sash works). I also really love the photographs I've seen of Chrinstin Ricci riding in this dress: imagine a cosplay photo shoot with horses! The real problem is finding fabric. I highly doubt that the skirt fabric is available, which means that i will have to muck around with fabric paint in orderto get that pattern.
Elizabeth Swan from Pirates of the Caribbean: Curse of the Black Pearl
Why?: I love pirates :) And I actually have fabric that would work well for this: a rust/plum taffetta. The only problem is that currently it is pleated and gathered or decoration, so I will have to flatten it out. If I can get that done, then this costume should be no problem. This is another one that I want to take from Patterns of Fashion (must learn to draft from dress forms/models!)
Amanda in the reverse bear trap, from Saw
Arwen's Blood Red Dress from The Lord of the Rings: Return of the King
Why?: This is one of my favourite of Arwen's costumes. The combination of deep red and midnight blue is breath taking. I also have some locations for photoshoots in mind :) For now, I have to find a source of relativley inexpensive cotton velvet. At least I have a good pattern (the McCalls one that I am also using to make Sweet Pea's coat)
What's new to the list?
Sweet Pea from Sucker Punch
Why?: I've only worked with leather once (too thick, and I broke lots of needles. But it was quite a learning experience) so I'm eager to try again. I'm using very thin 2-way stretch pleather, and some really nice fake sheepskin.
Katrina Van Tassel's striped dress from Sleepy Hollow
Why?: this gown has really grown on me, especially since I read 'Patterns of Fashion' and began to appreciate the technical aspects of making it, such as cutting the pattern en fourreau. Maggie from the Costumer's Guide to Movie Costumes did a fantastic walk through of her dress making process, which was also very inspiring.
Catwoman
Why?: Catwoman is a fascinating character, and i would love to cosplay her. I also want to try a little costume trickery with her catsuit, and making a leotard and leggings instead (because who wants to avoid drinking in day to avoid clambering in and out of a catsuit?)
Valerie from Red Riding Hood
Why?: That red cloak. That stunning twenty foot velvet cloak blowing in the wind on the glacier. Though obviously I wouldn't use twenty feet of velvet.
Xena from Xena Warrior Princess
Why?: Doesn't everyone want to be Xena? This would also be a chance to try out working with faux leather and making armour, either from papier mache or craft foam.
Mrs Lovett from Sweeney Todd
Mrs Lovett from Sweeney Todd
Why?: Her costumes from the 'By the sea' sequence are beautiful, especially the striped dress and the bathing costume.
Avril's gown from the Underground music video
Why?: Insanity? The dress is incredible, but very confusing. It looks like an off the shoulder ball gown with a bustle, and black tulle peeping out from the bottom, and random stripes and ruffles and pleats everywhere. I love it.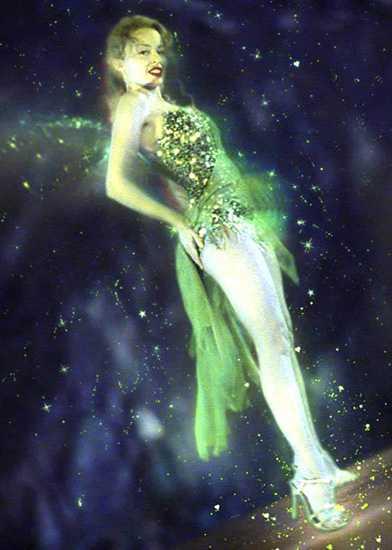 The Green Fairy from Moulin Rouge
Why?: The hills are alive with the sound of music! This is one of my favourite scenes: the Bohemians getting smashed and seeing the Green Fairy. The costume is very striking, with light-catching sequins all over it. I'm not sure if I have the patience to hand sequin a whole bunny suit, but I do know of some lame that would create the right effect.
Anna Valerious from Van Helsing
Why?: I have always loved this costume, since the very first time that I watched Van Helsing. Anna was one of my favourite characters: a warrior princess who had to deal with regular attacks on her home, fighting off the vampire brides. This costume is challenging because of the details, such as the buckles and the embroidery.