'Have you seen the Mock Turtle yet?'
'No,' said Alice. 'I don't even know what a Mock Turtle is.'
'It's the thing Mock Turtle Soup is made from' said the Queen
Apron from an old apron, which in turn was made from a skirt :)
I added an applique on the front: it features one of Tenniel's Alice in Wonderland illustrations. Here we have the Mock Turtle telling his sad history to the Griffin and Alice.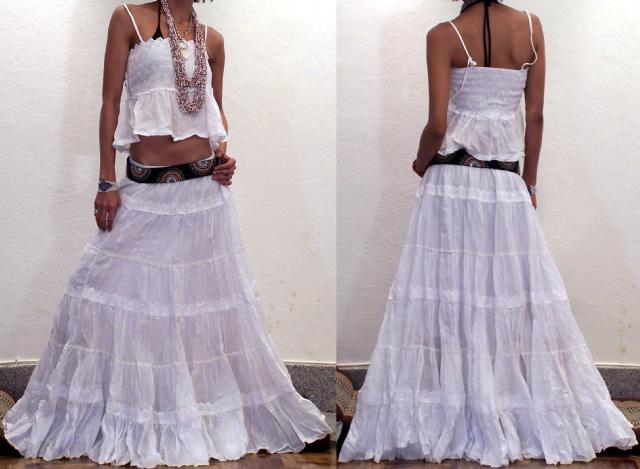 This piece began life as a white tiered skirt, similar to this one.
I
t then became this apron, which is made for a Rocky Horror cosplay skit one or two years ago. It was not a very good apron because the straps kept falling off my shoulders during the dance. It was also quite shoddily made: lots of raw edges, gaps in the stitching, and a hundred loose threads hanging down from it.
Then it became this Lolita inspired apron. The arm straps became a giant ruffle for the hem of the apron; I sewed on a strip of cloth to tie the apron on, and added the Alice applique because the apron looked so plain without it.
I will try and make a tutorial for this apron come summer time :)